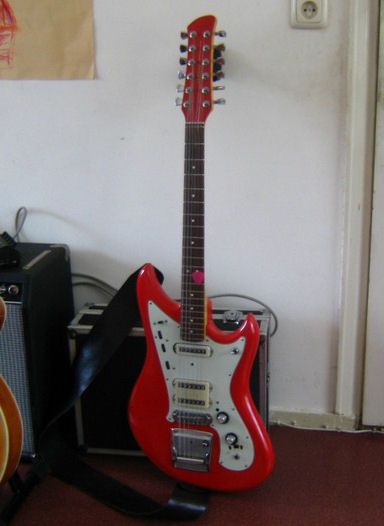 guitarz.blogspot.com
:
Here's another guitar photo plucked from the comments on this blog. The
Yamaha SG-2
and
SG-3
guitars from 1966-67 are known to be extremely hard to find - not many having made it outside of Japan in this first place - but they are nothing to this, the virtually unknown
Yamaha SG-12
, the 12-string version of the SG-3.
This example was owned by
Guitarz
reader "Peer", who said:
I had a 12 string version of the SG-3 once... waaay ubercool! I miss it... it even made me forget how much I hate 12s.
I've only seen one of these before pictured in the hands of
Eduardo "Gato" Alquinta
, singer/guitarist of Chilean folk/rock band
Los Jaivas
, who actually had his strung as a 6-string.
G L Wilson
© 2011, Guitarz - The Original Guitar Blog - now in its 10th year!