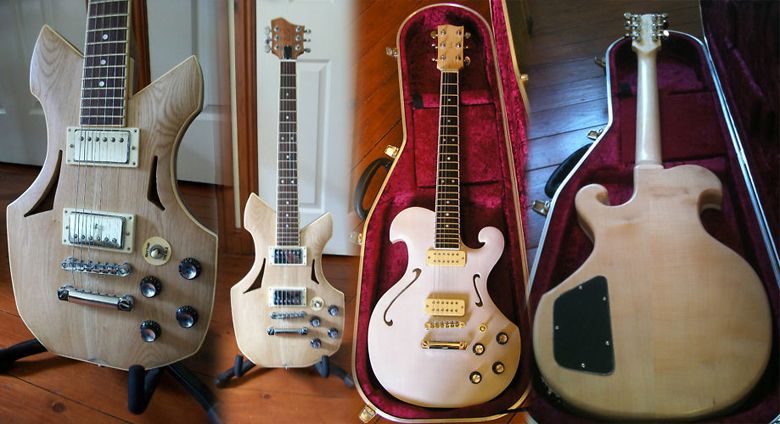 Here are some interesting original guitar designs by T Carter of Shropshire. Both of these he refers to as being prototypes. I'm not sure as to the extent of his operation, but that would imply that there are future models to come based on these designs. I particularly like the guitar in the third and four images of the above montage, with its scrolled body horns and offset asymmetrical f-holes.
Both these guitars are currently being offered for sale on eBay, with starting prices of £325 for the more
angular-looking chambered bodied guitar
and £395 for the
solidbody with offset faux f-holes
(the cavities only extending just past the f shape).
These are priced very competitely and as the maker himself says, "heaps more interesting than a Mexican Fender or something else in this price range."
G L Wilson
© 2011, Guitarz - The Original Guitar Blog - now in its 10th year!