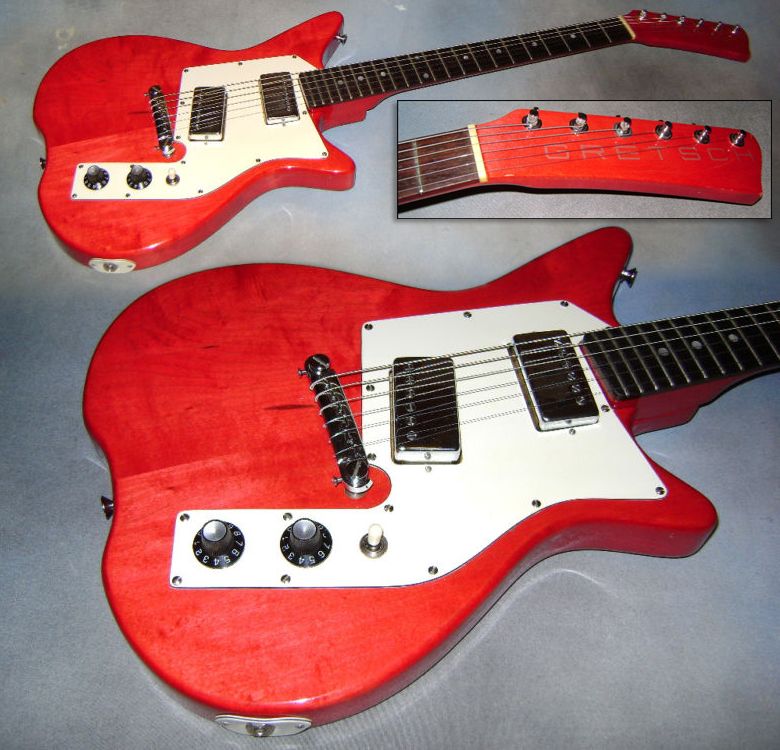 I can find out almost nothing about this
1979 Gretsch Model 7264
solidbody resplendent in transparent red finish. It has a bolt-on neck, and the eBay seller tells us that the build date is Jan 5, 1979.
It does look remarkably similar to the
Gretsch TK-300
that we looked at in 2008; in fact from the photos alone I can't detect any differences. I'm wondering perhaps if I'd somehow come up with the wrong designation for that one. Are there any Gretsch enthusiasts out there who can enlighten us further?
Anyway, it's a beautiful guitar, and is currently listed on eBay with a starting price of $999 with no bids as I write this and only a day and a half to go before the auction finishes.
G L Wilson
© 2011, Guitarz - The Original Guitar Blog - now in its 10th year!