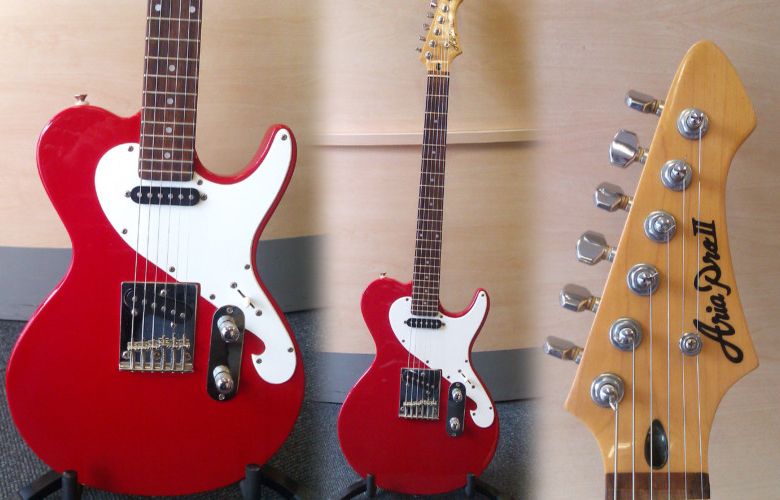 Here's an
Aria Pro 2 615-SPL
from the 1990s, very probably Korean-made, and although this is from after their famed Japanese Matsumoko-made period they were still producing some nicely made instruments at this point. (Some modern Arias I've seen I have not been too impressed by).
The design is obviously derived from the Telecaster but in its own way makes for quite an attractive guitar. I like the swirled outline of the pickguard. The eBay seller says it's a "very rare model" and whilst it's not a guitar that has come across my radar before I doubt it has any great rarity value. It is what it is: a mid-90s Korean-made Telecaster-derived guitar and is in all probability a very nice little instrument and may well be worth a bid or two if you're in the market for such a guitar.
I'm also reminded of
Saint Blues
, who took the Telecaster but remodelled it with their own smaller distinctive body.
G L Wilson
© 2011, Guitarz - The Original Guitar Blog - now in its 10th year!