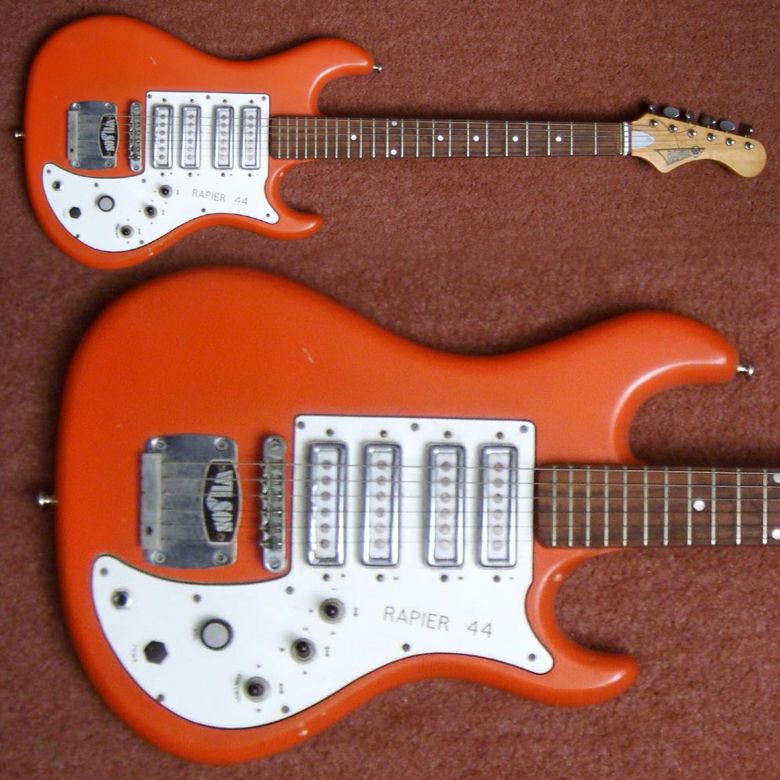 Dave Coulson writes:
Thought you might like this one - an old 4-pickup Wilson Rapier 44 which I was given around 28 years ago. The Watkins company made guitars and amps, and in 1968 they decided to badge their guitars as Wilson, so this is obviously a post-'68 model. The vibrato block is damaged as the arm has been drilled out at some point, there's some damage to the finish, the chrome on the pickups has bubbled a little and there's a control knob missing, but overall it's in decent nick - it's playable, and the electrics work fine. Not bad for a 40-year-old freebie anyway.
Thanks for that, Dave. The Wilson name was chosen, apparently because it was Reg and Charlie Watkins' mother's maiden name.
G L Wilson
© 2011, Guitarz - The Original Guitar Blog - now in its 10th year!