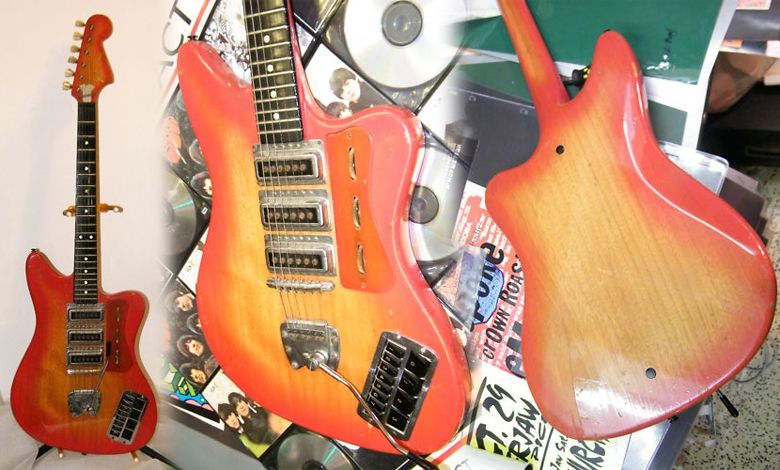 Correct me if I'm wrong, Hag fans, but from what I can work out on the net, the above-pictured guitar is a
Hagström Futurama Coronado Automatic
from 1963. Apparently only 200 of this model were built for Ben Davis, owner of the Selmer company in London, and would have originally retailed (with case) at 77 guineas.
As you can see it takes its shape from the Fender Jazzmaster/Jaguar but the controls are very "European". The head too is very Fender-esque, but unlike any Fenders of the period the guitar is of through-neck construction.
This example is currently listed on eBay with a starting price of £600 and just over a day to go before the auction ends (as I type this).
G L Wilson
© 2011, Guitarz - The Original Guitar Blog - now in its 10th year!