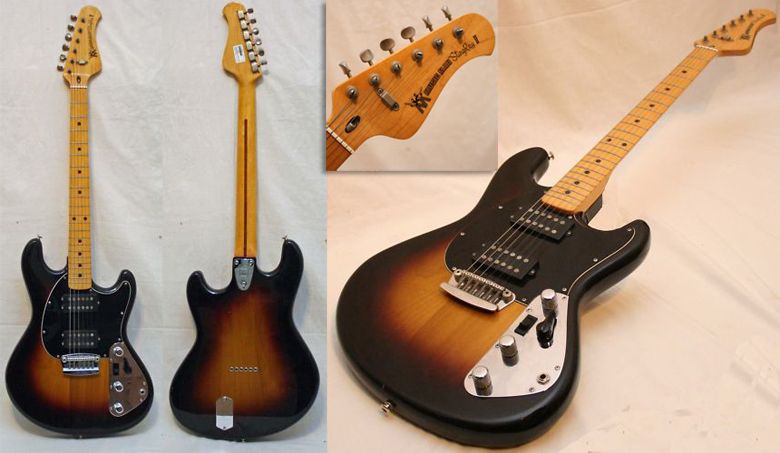 Several years following the CBS buy-out of Fender, ex-Fender employees Forrest White and Tom Walker founded Music Man in 1971. Initially they were concerned with the production of hybrid tube/solid state amps, but in 1976 with Leo Fender installed as president they started producing guitars. One of the earliest designs was the Stingray. The
MusicMan Stingray II guitar
pictured here is from 1977 and the design heritage is obvious. It shows a natural evolution of Fender's designs and gives a hint of how Fender might have progressed in a parallel universe where the company wasn't sold to CBS. The controls on the chromed plate are 4-way switch to select the three pickup positions plus a setting to split the bridge pickup into a single coil, treble boost switch, volume, treble, and bass contols.
I am also reminded of the more basic
G&L SC-2
, another of Leo Fender's post-Fender designs, Leo's own G&L company being founded in 1979 with old friends and ex-Fender colleagues George Fullerton and Dale Hyatt.
G L Wilson
© 2011, Guitarz - The Original Guitar Blog - now in its 10th year!