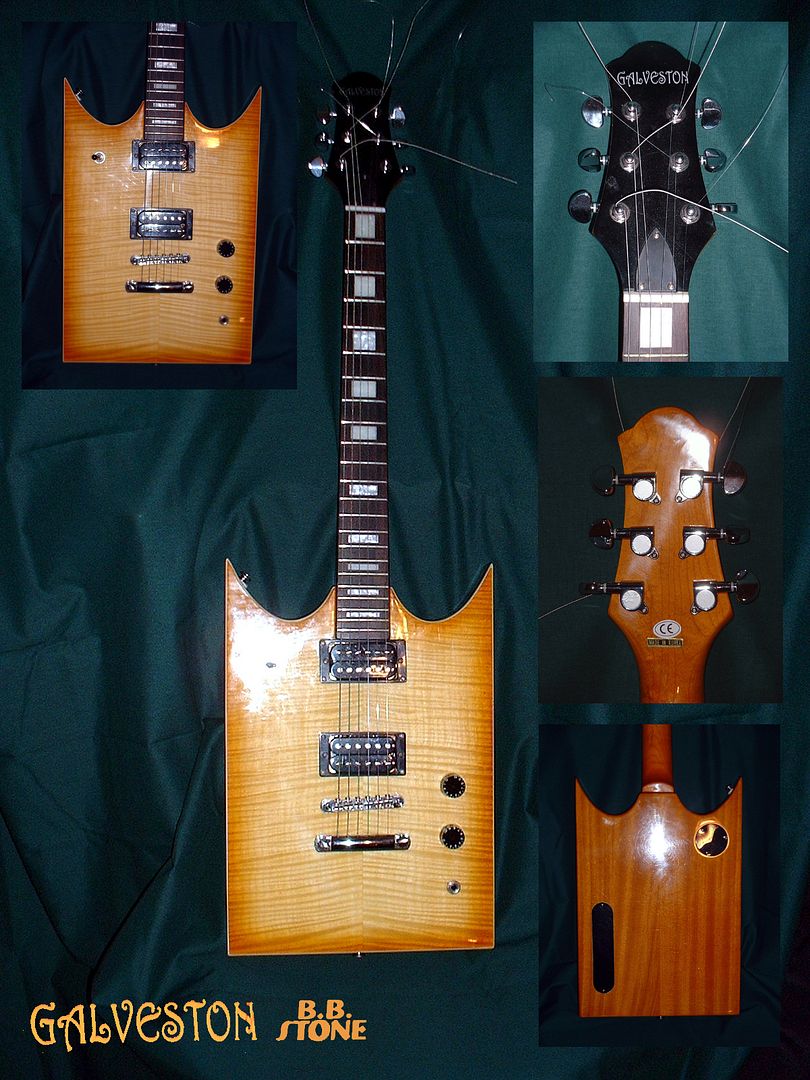 guitarz.blogspot.com
:
We've looked at the
Galveston
brand on this blog before, but alas have never really found out very much about it.
This "square guitar", almost like a Bo Diddley rectangular guitar with cutaways, is called the
Galveston B.B. Stone
and is owned and played by
Guitarz
reader Eric.
He tells us that:
B.B. Stone is apparently a Korean blues artist and guitar-builder, and he designed the guitar with Jerker Antoni of Sweden's Eagle Instruments. There are 24 pieces worldwide, the ones around the world are branded with the groovy Eagle headstock.
For more, please see
Eric's own blog
. He has also made a website for the
Square Guitar
.
G L Wilson
© 2011, Guitarz - The Original Guitar Blog - now in its 10th year!