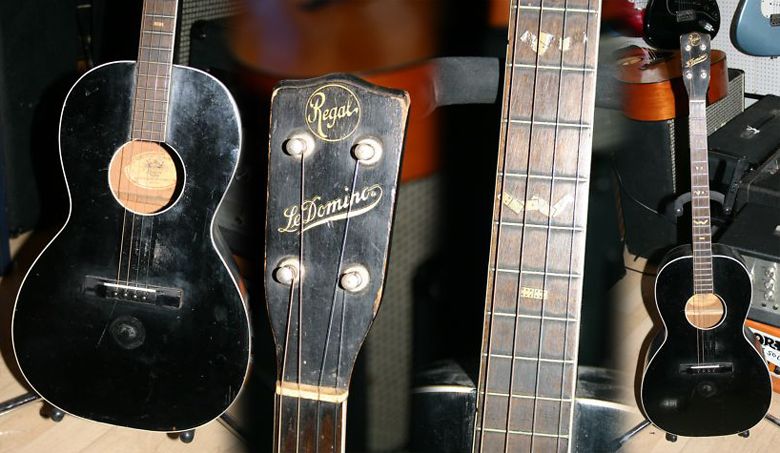 This
1930s Regal Domino tenor guitar
is beautifully proportioned having a parlour-sized body, unlike many other tenor guitars where a skinny 4-string neck is attached to an body designed for six strings. Notice the domino inlays for fingerboard position markers, which sadly are all but worn away in places.
The Regal Musical Instrument Company, established in 1908 in Chicago, are perhaps best known today for their production of resonator guitars from their first development up until 1941. They produced components and bodies for both National and Dobro guitars and by the 1930s were one of the largest manufacturers of musical instruments in the world.
G L Wilson
© 2011, Guitarz - The Original Guitar Blog - now in its 10th year!