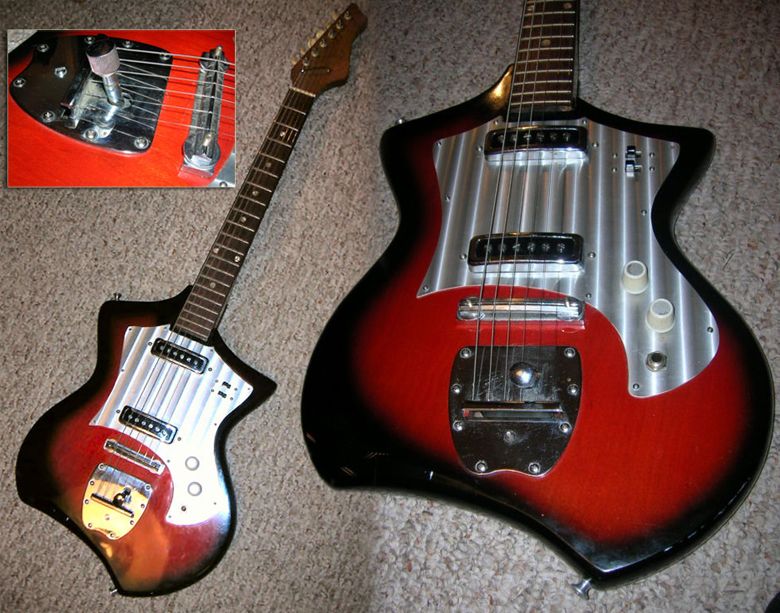 You only have to take one look at this guitar and you know straightaway that it's 1960s Japanese. It's a
Kingston Swinger from 1967
, and is currently being offered for sale on eBay with a Buy It Now price of $499.95. I personally feel that's a tad optimistic for an old Teisco. Kingston was a brandname often applied to Teisco guitars, and the striped metal pickguard seen here is a dead giveaway as to the guitar's Teisco origins.
The seller comments that it "Has an unusual whammy/vibrato bar." Now, I'm not too well up on my old-fangled guitar hardware, so am not quite sure what the deal is here. To my eyes it looks as if there's something missing and perhaps there ought to be an arm and a spring maybe beneath that furled knob sticking out of the tailplate. Does anyone out there know what it should look like? I'd be surprised if that knob itself was the tremolo as the seller seems to be suggesting. Please forgive the gaping holes in my guitar knowledge here; as I've said before, I do not claim to be an expert and am learning all the time.
G L Wilson
© 2011, Guitarz - The Original Guitar Blog - now in its 10th year!