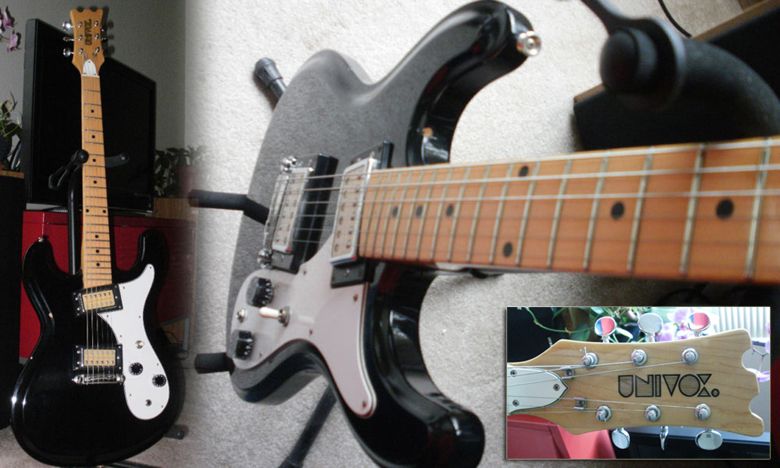 Guitarz
reader Colin Brown brought this guitar to my attention via
our Facebook page
, commenting:
I thought this was kind of neat, with a maple fingerboard, wraparound bridge, and humbuckers... I've only seen the ones with the jazzy trem, rosewood fingerboard, and single coils.
The guitar in question is a
Univox Hi-Flier
, which is essentially a 1970s Japanese-made copy of the
Mosrite Ventures
model. Nirvana's Kurt Cobain helped popularise these old Univox Mosrite copies, injecting them with the cool factor.
This example is currently being offered for sale on eBay with a starting bid of $300.
G L Wilson
© 2011, Guitarz - The Original Guitar Blog - now in its 10th year!