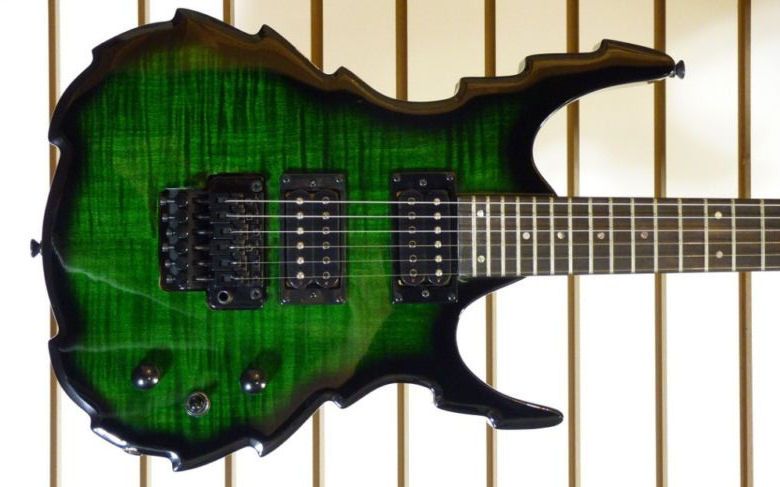 Whoah! Do you think the guy cutting out the body shape had shaky hands when he did this one?
Joking aside, it's a
Halo Reaper guitar
with solid mahogany body, flamed maple veneer, transparent green finish, Halo humbuckers, and Floyd Rose Special trem, and it's currently listed on eBay with a very reasonable Buy It Now price of $299.
I've had
Halo Guitars
as a friend on my MySpace page for years now (not that I use MySpace any more... Why did they have to spoil it by trying to imitate Facebook?) and whilst they produce a number of exciting designs suited to the metal player, they also turn out the occasional beauty that others of us can appreciate too. Long-term
Guitarz
readers may recall that I blogged about the
Halo Violon
back in 2007.
G L Wilson
© 2011, Guitarz - The Original Guitar Blog - now in its 10th year!