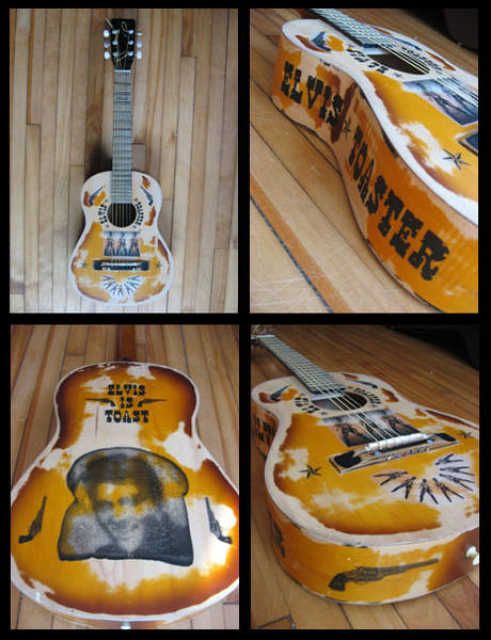 guitarz.blogspot.com
:
Guitarz
reader Richard saw
this guitar
in the UsedOttawa.com classified ads:
Vintage, small scale Harmony acoustic guitar, stripped down and fancied up with Elvis images. One of a kind strummer for the Elvis completist. Comes with new bone nut and saddle for added twang, Andy Warhol print on front, and the infamous burnt toast image on back.
It's definitely one to file under "Wacky finishes". With a price tag of $330 I think it's also one to file under "Optimistic sellers"!
G L Wilson
© 2011, Guitarz - The Original Guitar Blog - now in its 10th year!