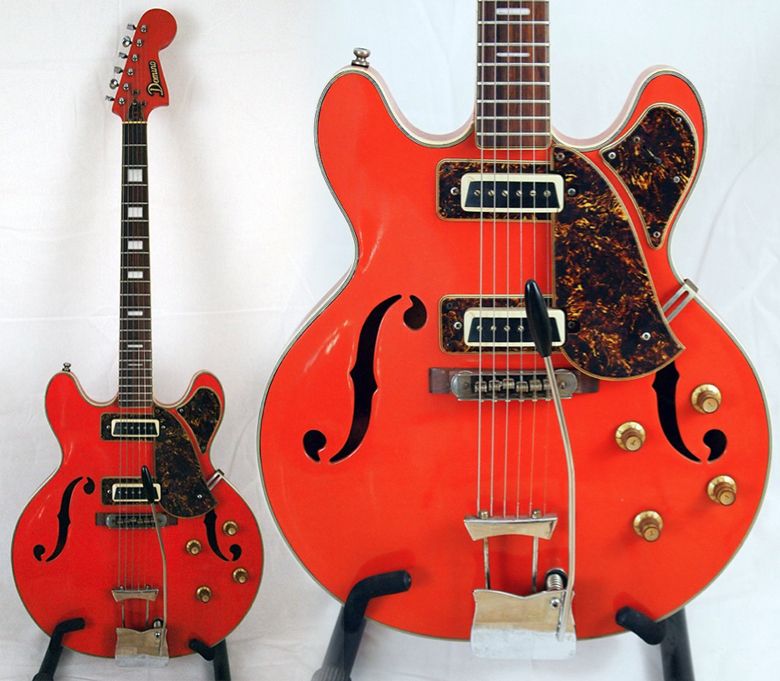 Regular readers may remember this
collection of Dominoes
that was being offered for sale on eBay back in September 2011 with a Buy It Now price of $11,000.
Unsurprisingly the collection of 12 Japanese-made Domino guitars and one Domino Combo King electric organ did not sell, and now it turns out that the seller is trying to sell the guitars individually. This 1967
Domino Dawson
is a semi-hollowbody, obviously designed after the Gibson 335 although with a bolt-on neck and perhaps a touch of the Hagstrom Viking about it with its Fender-esque headstock.
This is listed on eBay which a not unreasonable Buy It Now Price of $525.
G L Wilson
© 2011, Guitarz - The Original Guitar Blog - now in its 10th year!