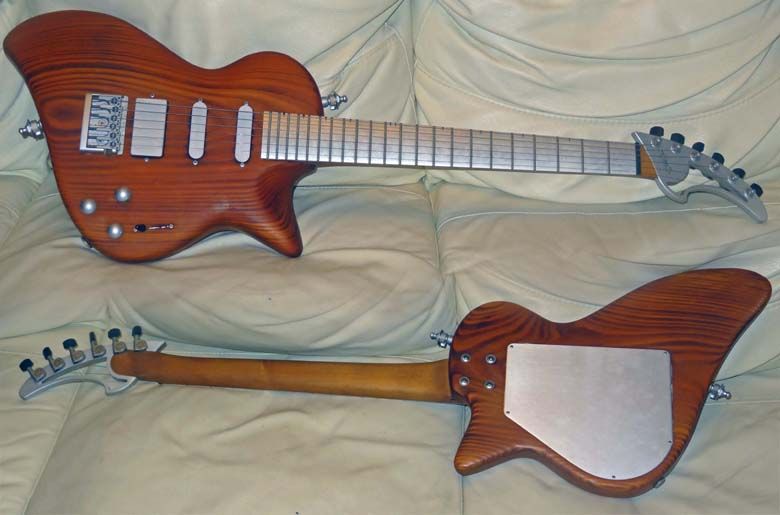 Hi,
Monday's mention of Austrian guitar makers
made me think you should mention another one -
Andreas Guitars
- metal fretboard, larch wood (burnt) bodies (it's like a 3D wood effect)... built around 2000. They also have a weird rubber finish (not very durable).
I have 4 of them!
Later ones had wood fretboard + Heussel pickups (NAMM show). Later company was purchased by Infeld, who seem to have given up soon after on manufacture.
Photo is of my own "Fierce Shark" model.
Cheers,
Rhodri Kasperbauer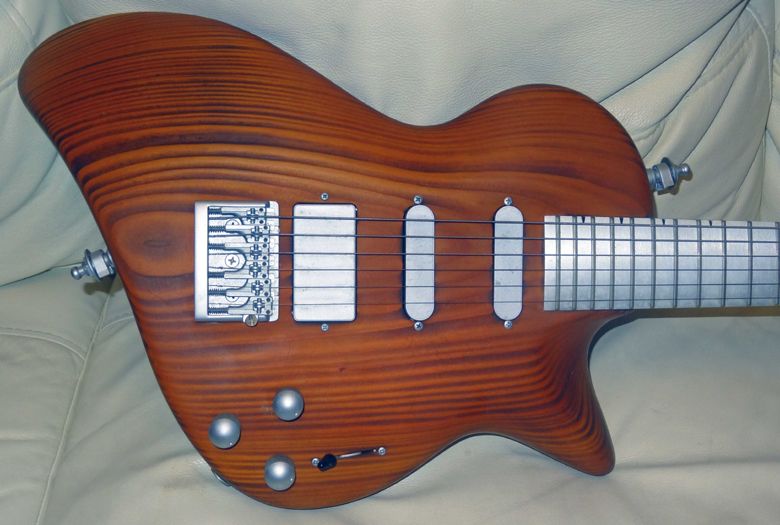 © 2011, Guitarz - The Original Guitar Blog - now in its 10th year!