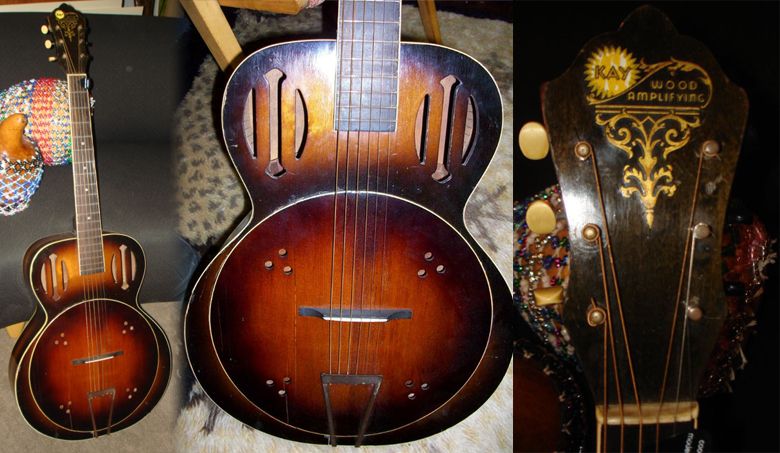 Here is a early guitar from Chicago's Kay Musical Instrument Company; the seller claims it is from 1929 but this is unlikely seeing as the company wasn't formally established until 1931.
This
Kay Wood Amplifying guitar
(that's what it says on the headstock) would appear to be some little known species of resonator guitar. Of course, most resonator guitars use one or more spun metal cones to project the sound forward, but this Kay instead has a wooden resonating chamber with a trough that feeds the sound upwards to the dual grille holes. The chamber is covered by a wooden coverplate which helps give it the appearance of a resonator. How well it actually works in practice, I am afraid I cannot tell you.
Currently listed on eBay with a starting price of $995 and no bids at the time of writing. Bear in mind that similar instruments have been listed for over $3,000.
G L Wilson
© 2011, Guitarz - The Original Guitar Blog - now in its 10th year!