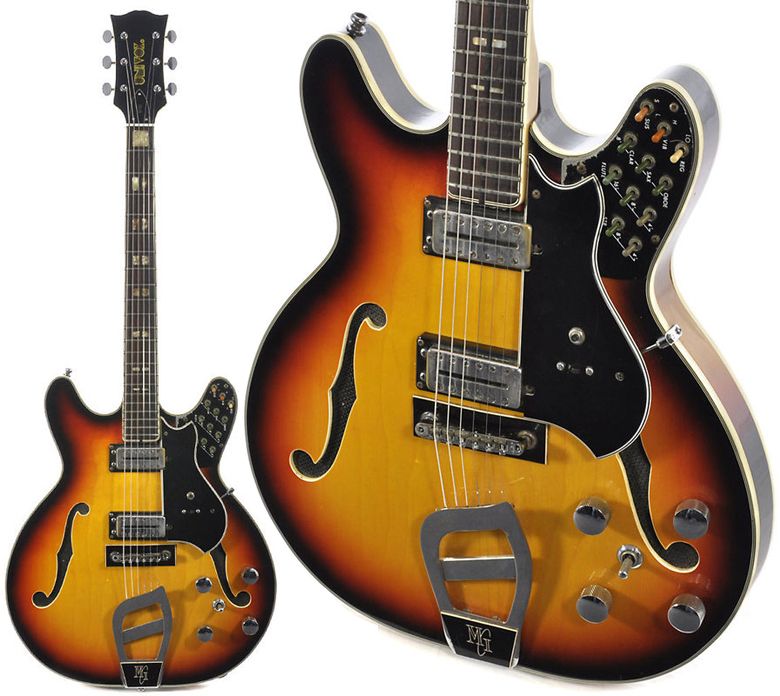 Before the guitar synth there was the guitar organ. We looked at the
Vox V251 guitar organ
before (and there's a fantastic picture of one in the
2012 Guitarz Calendar
- there are still a few left so buy your copy now before it's too late to post in time for Christmas).
Most guitar organs had the guts of an electric organ shoe-horned into a guitar body while individual frets for each string across all the fret positions were wired up so as to trigger the notes. This Japanes-made
Univox M340 guitar orgran
is thought to date from the early 70s (I guess it could be later 60s) and is currently listed on eBay with a Buy It Now price of $2,000. An organ expression pedal is included, and apparently the guitar organ is in working order althugh a couple of the fret triggers are not working. I wouldn't fancy being the one who had to fix those.
G L Wilson
© 2011, Guitarz - The Original Guitar Blog - now in its 10th year!