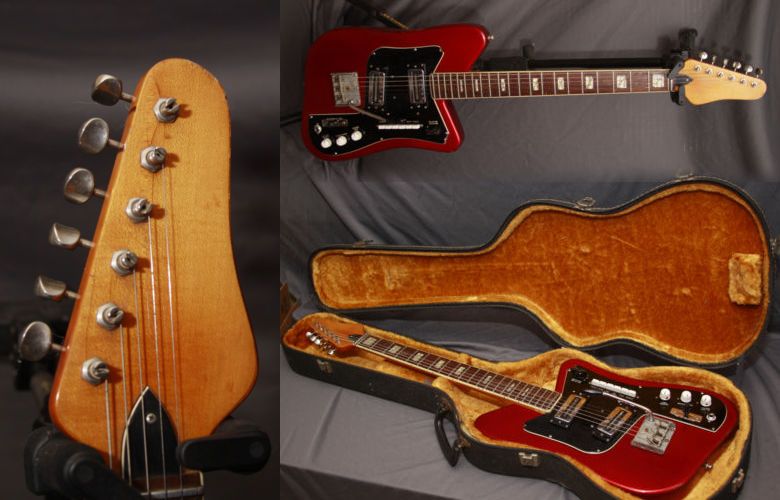 This guitar
, currently listed on eBay with a Buy It Now price of $299, presents us with something of a conundrum. The seller lists it as follows:
Vintage Rare Hofner Electric Guitar

I bought this guitar around 2002. I suspected it was a Hofner though it did not have anything on the headstock to indicate that. At the Dallas guitar show that year there was a Hofner guy that confirmed for me that indeed it was a Hofner and offered a substantial amount of money for it. I declined because my intentions had been to get the guitar working for my own use but it's been sitting around, I've had some financial problems, and now I want to sell it.
I think that the "Hofner guy" at the Dallas guitar show doesn't know what he's talking about. I'd swear that it was a
Vox Marauder
. Unless Hofner had a near identical model, or Vox/Hofner had guitars built at the same factory and branded them afterwards (which is something I'm not aware of, but I'm not ruling it out).
Can anyone confirm or deny my suspicions?
G L WilsonEDIT
: The listing has ended already. I guess someone used the Buy It Now option. I did, by the way, email the seller saying I believed it to be a Vox Marauder.
© 2011, Guitarz - The Original Guitar Blog - now in its 10th year!