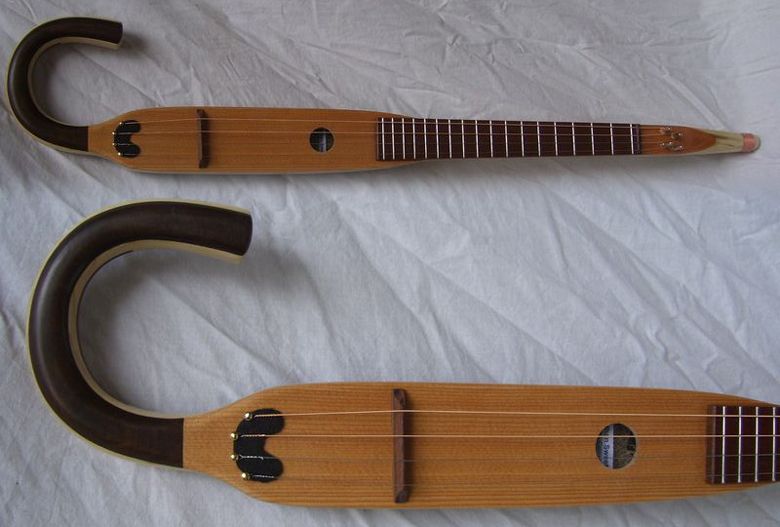 Now this is clever
. I'll let the seller/maker describe it:
A truly unique instrument, functions as a cane and a Tenor Guitar or 4 string Mandola at the same time. Tuned C-G-D-A, 19 inch scale, so it is a little long for a mandola, and on the short end of a tenor guitar scale, but in the cane design it is very ergonomic. The cane crook acts like a armrest, and it is very comfortable to play. Very light yet strong enough for support, the sound is not as full as a full-bodied instrument yet very sweet and clear. This is a fully acoustic Tenor Guitar, not a solid stick. It has a Spruce soundboard, Mahogany headstock lamination, Rosewood back and crook laminations. The body is hollow. The crook-cane handle is cross laminated for directional grain strength.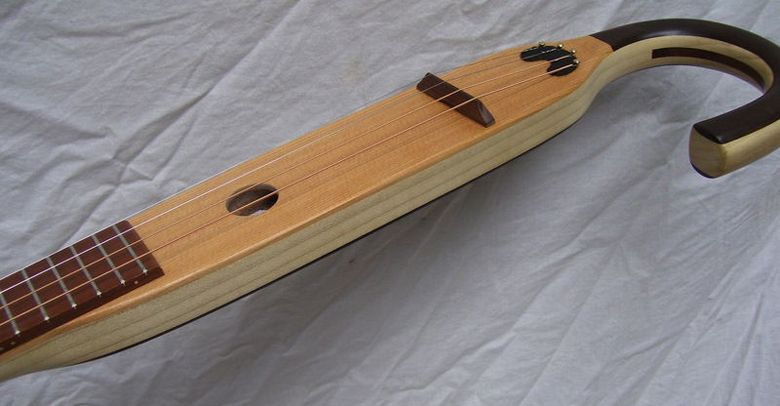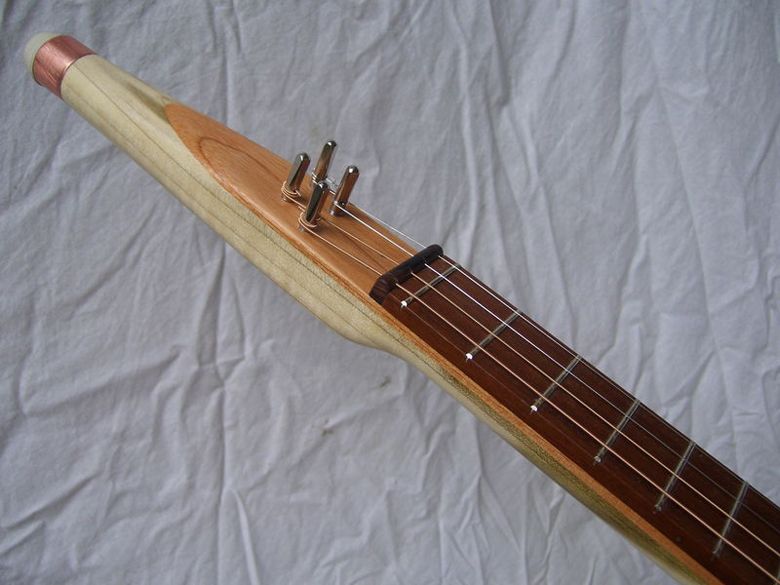 The seller also makes walking cane
mandolins
,
ukuleles
and
dulcimers
.
G L Wilson
© 2012, Guitarz - The Original Guitar Blog - now in its 10th year!