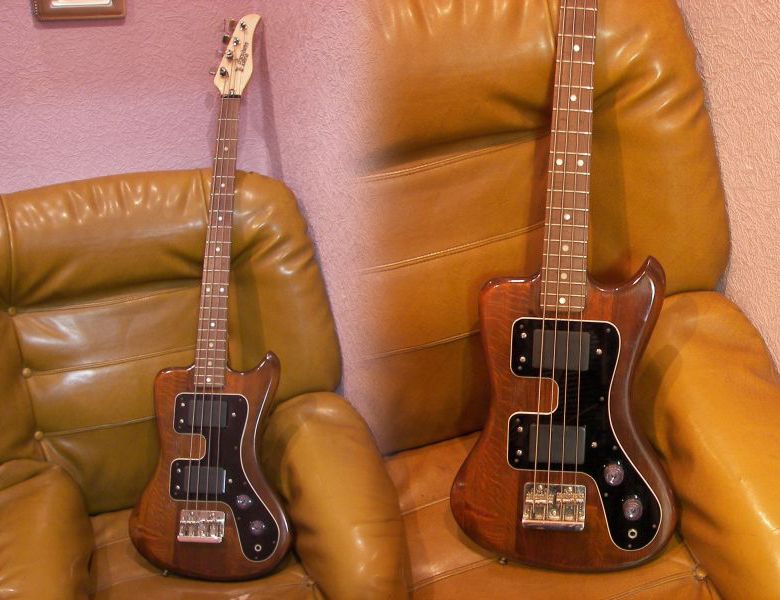 As a postscript to
yesterday's blog post
, here is another Jolana Disco Bass belonging to
Guitarz
reader Philipp Kostov. The bass's previous owner has re-shaped the body and stripped it back to a natural finish - surprisingly it looks like it's made from some pretty nice timber. These old "Behind the Iron Curtain" guitars are getting increasingly collectable as more people discover their existence (and, often, their affordability) but this customisation is likely to incur the wrath of the collectors. Personally - and I know I've written a lot about how people should leave vintage guitars alone and take out their urge to modify on cheap modern-day Chinese-made guitars - I quite like the new shape and finish on this particular Disco Bass. I guess the point is that if you really HAVE to customise something, just make sure you do a first class job.
See here for more of
Philipp's guitar collection
(including more Jolana guitars and basses).
G L Wilson
© 2012, Guitarz - The Original Guitar Blog - now in its 10th year!