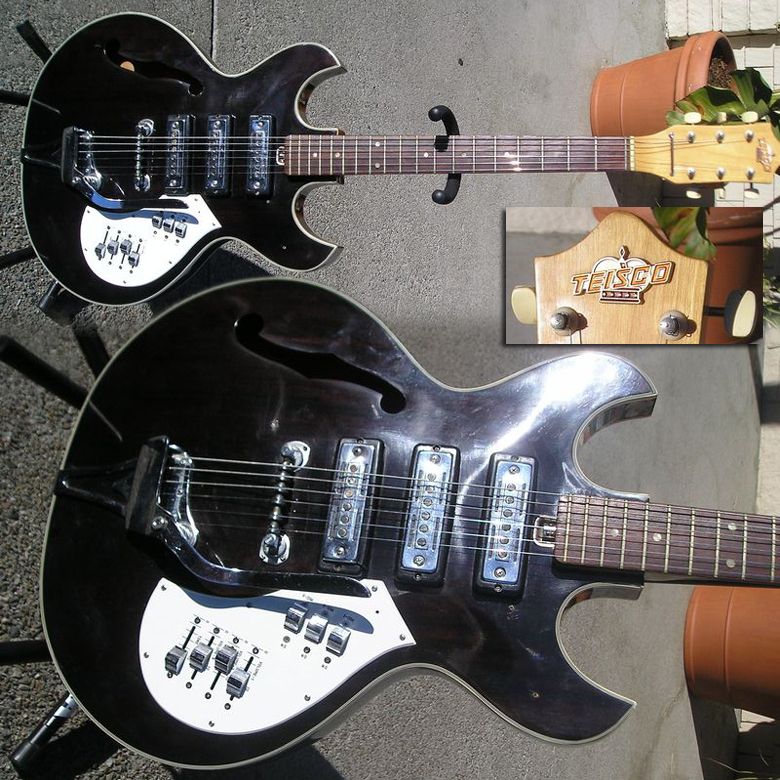 Something about this
Teisco EP-93T hollowbody electric guitar
makes me think it would play like an absolute dog. I'd imagine it would be boxy-sounding and the cheap hardware would make it rattle and buzz, and sure, there's three pickups, but did you ever try those pickups? They were hardly the best; "muddy" is the word I'd use to describe the tone. However, despite all that, I can't help liking the guitar. I like the shape and the general design of the instrument, not to mention those crazy slider controls - you just don't see stuff like that on guitars any more.
Perhaps I'm letting my prejudices have too much say, and maybe - just maybe - this is a great player. Still, I wouldn't like to be the one to shell out the $549 eBay Buy It Now price so as to find out one way or the other.
G L Wilson
© 2012, Guitarz - The Original Guitar Blog - now in its 10th year!