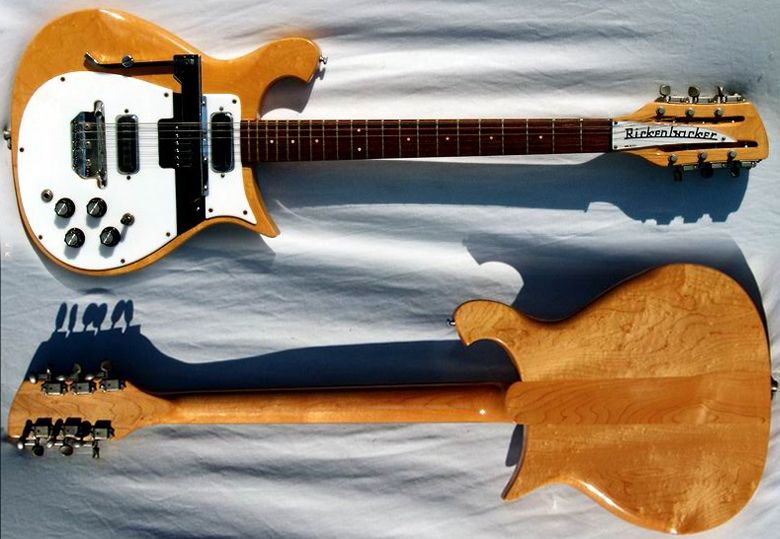 Just over a year ago we looked at another
Rickenbacker 366
featuring this cunning mechanism to switch between 6-string and 12-string playing. I've seen similarly equipped Rickenbackers before, but never before have I seen the same mechanism on this model of guitar, the above-pictured
Rickenbacker 456 6/12 Convertible
. I don't think the mechanism looks quite as awful on this model as it does on the 366, but still I can't help being reminded of a very pretty girl who has to wear corrective braces to allow her teeth to grow straight.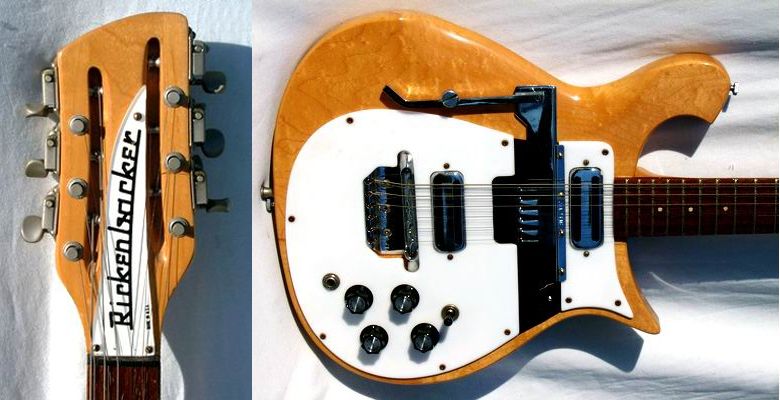 Looks aside, you have to wonder why a contraption such as this wasn't more successful and why it didn't spawn much imitation. It must surely be a much more convenient way of switching between 12-string and 6-string guitar than using an unwieldy and back-breaking doubleneck guitar. Maybe I have just answered my own implied question, as the Rickenbacker Convertible lacks the visual impact and sheer stage presence of a doubleneck. I guess that rock'n'roll isn't all about the most sensible way of doing something.
This particular Rickenbacker 456 6/12 Convertible is from 1968, is finished in "Mapleglo", and is currently available for sale via
Vintage and Rare
with a price of €2800.
G L Wilson
© 2012, Guitarz - The Original Guitar Blog - now in its 10th year!