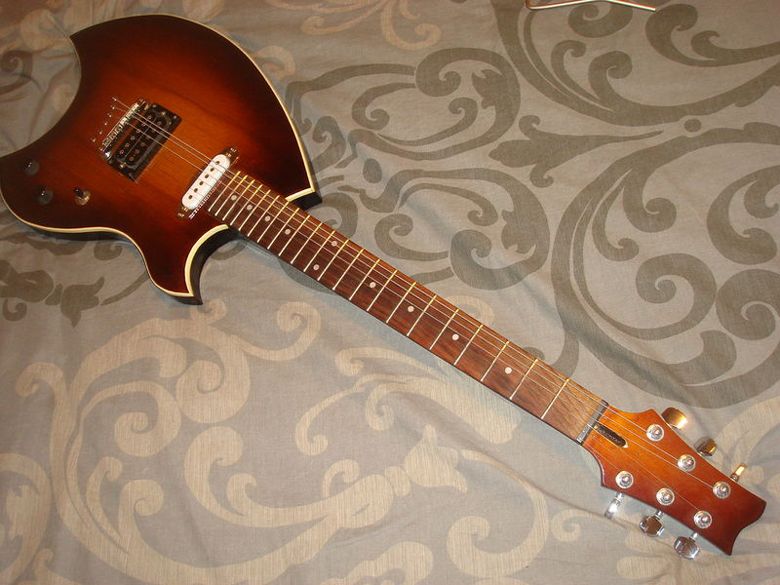 Ergonomic guitars seen to have been a theme here on
Guitarz
lately. I'm not sure quite how well the above-pictured
handmade Ovation Breadwinner-inspired guitar
functions ergonomically, but it looks as if it has been designed along the lines of such an instrument. It would probably need the area beneath the right forearm area to be higher.
The seller doesn't tell us a great deal about it; the body is ash, the set neck is mahogany and it has a Strat-like singlecoil in the neck pickup position and an Epiphone humbucker at the bridge. Oh, and it was built by the seller's mate Tony from the Swamp Rats.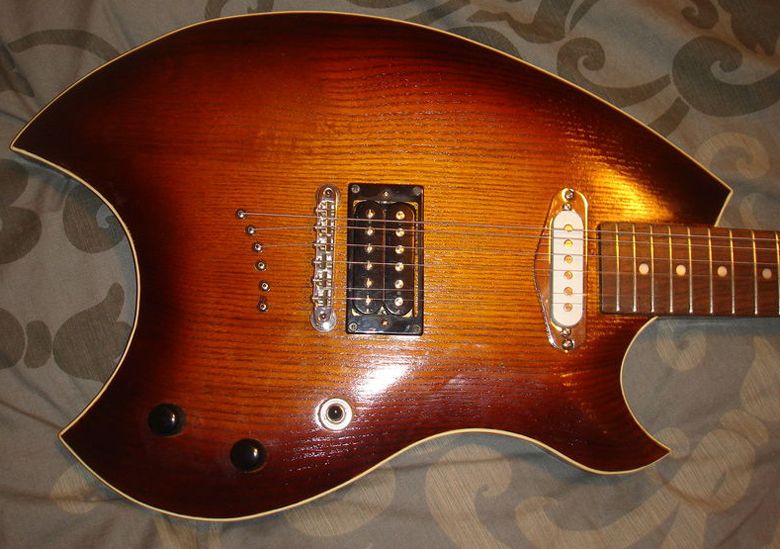 Currently listed on eBay UK with two days left to run on the auction and bidding currently at £41 at the time of writing.
G L Wilson
© 2012, Guitarz - The Original Guitar Blog - now in its 10th year!