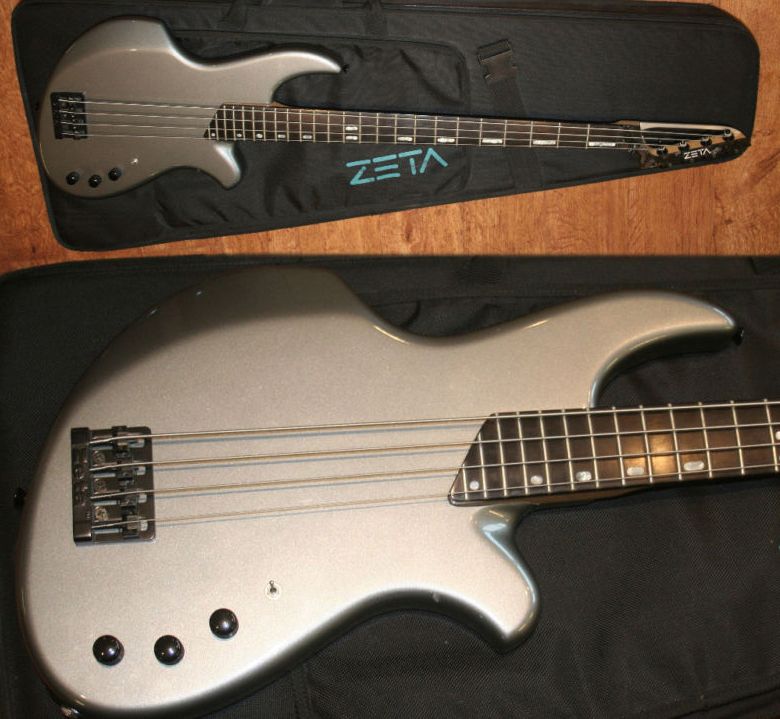 I always think that solidbody electric guitars and basses without any visible pickups look really weird. This is a
Zeta Prism bass
featuring in the bridge a BP-410 quad piezo pickup system created by Richard McClish (founder of
RMC
) consisting of four transducers per string, so you could say this bass has 16 pickups! The pickup system is accurately voiced to give three distinct, individually selectable sounds settings, allowing the player to choose between P-Bass, Steinberger-type, or the acoustic-like Zeta settings. These options used in conjunction with Volume, Active Bass (Cut & Boost) and Active Presence (Resonant Peak Sweep) controls increase the sound pallet exponentially.
In a way, it could be considered the Variax bass of its day.
Currently being auctioned on eBay UK with a starting price of
£450.
G L Wilson
© 2011, Guitarz - The Original Guitar Blog - now in its 10th year!