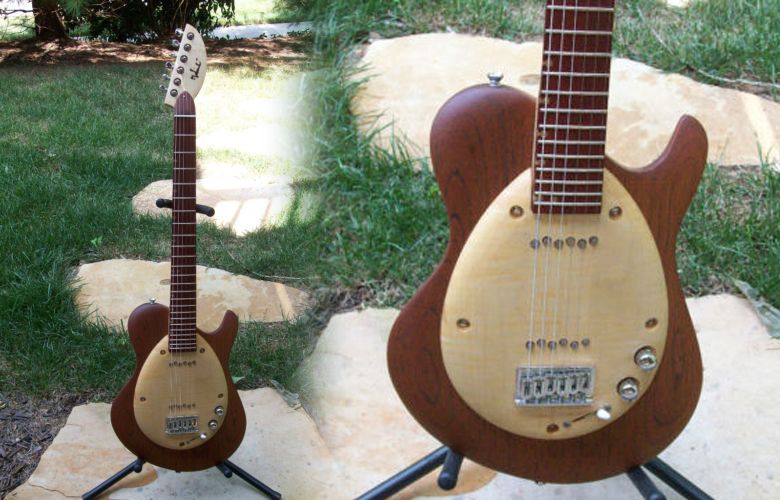 Peter Malinoski
is an artist who builds guitars because he wasn't satisfied with the standard of mass-produced guitars as sold in the stores. His guitars are often very organic-looking, and sometimes totally eccentric. As he explains:
I consider the guitar as a complete sculptural object where all forms, shapes, colors and material share a design integrity, where the back is as important as the front and the sound as important as the image; they are not simply a collection of pieces and parts. Although I use standard off the shelf components like strings, tuners and bridges, I make my own pick-ups and build them into the guitar as part of the total design integrity. [...] My intention is to create unique and beautiful instruments that are to be used to make unique and beautiful music.
Peter Malinoski Art Guitar #57
, possibly one of his more sober designs, is currently being offered for sale on eBay with a Buy It Now price of $1,595. See more detailed photos and specs
here
.
G L Wilson
© 2011, Guitarz - The Original Guitar Blog - now in its 10th year!