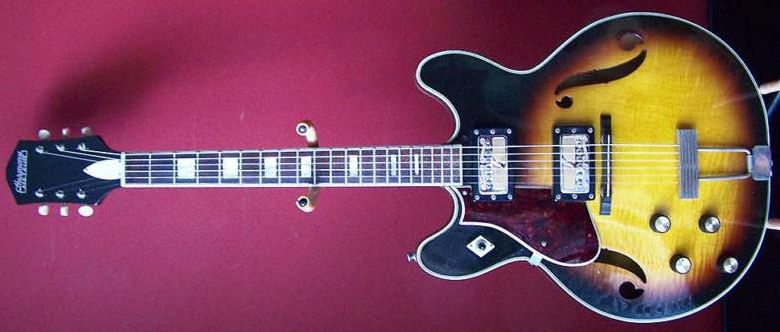 This 1970s-era
Harmony Meteor archtop
fits the bill quite nicely, and I'm always happy to find something interesting for my Southpaw friends who all too often have the fuzzy end of the lollipop when it comes to guitar choice.
Its inspirations are all too obvious, but it has a number of features of its own that characterize it as something more individual, such as that big ol' Harmony headstock, the stencil-like f-holes, the bolt-on neck, and those DeArmond Gold Tone pickups.
Strangely, there's a strap button mounted on the lower horn, so I guess some right-handed person (a Northpaw?) has previously been playing this. Somehow there seems something wrong about that; lefties don't get enough choice of guitars as it is, without the righties taking their instruments.
G L Wilson
Guitarz - The Original Guitar Blog - now in its 9th year!