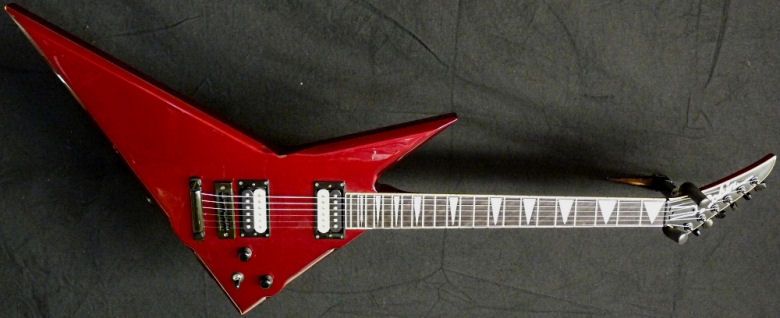 Just think, this could have been called a "Flying V" if someone else hadn't already come up with the name. Not so much a "reverse body" but a "rotated through 90 degrees" body.
From Houston, TX's very own legendary boutique guitar brand, it's a
Robin Wedge
. This example is "Made in Japan", which would date it somewhere between 1982 and 1986 when Robin guitars were built by Tokai and FujiGen. Manufacture of Robin guitars moved to the United States from 1986. It's an interesting observation that where so many other brands once had guitars manufactured in the USA they are now being built out East, while Robin guitars must be one of the few exceptions where this has happened the other way around.
G L Wilson
Guitarz - The Original Guitar Blog - now in its 9th year!