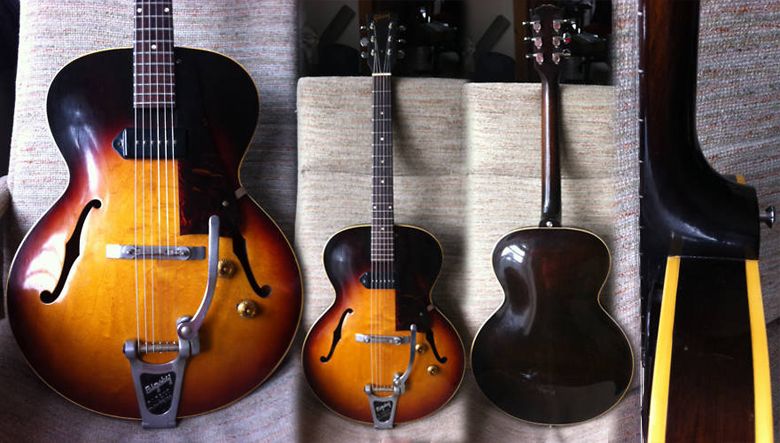 For me there is something very appealing about a hollowbody electric with a non-cutaway body design. Yes, I know access to the top of the fingerboard is restricted - perhaps it's the anti-shredder in me that finds this desireable.
Most people associate such non-cutaway body designs with fully acoustic guitars but the
Gibson ES 125
was clearly designed to be electrically amplified - just check out the depth of the body in the image above right. This particular example, currently for sale on eBay, comes complete with its original Bigsby vibrato.
G L Wilson
Guitarz - The Original Guitar Blog - now in its 9th year!