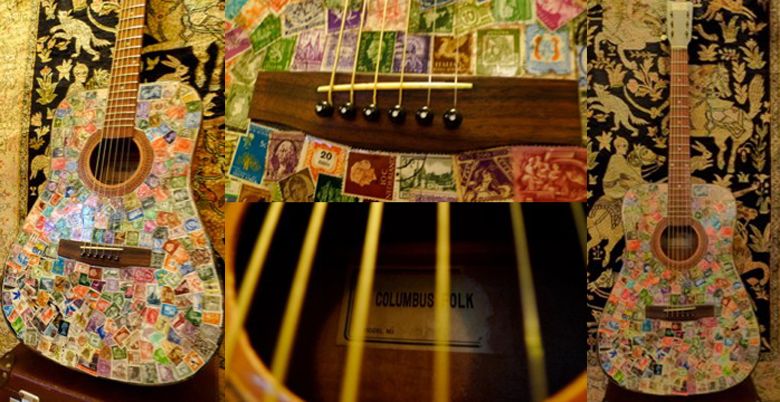 Ah, I love stuff like this! It's an 1970s-era
Columbus acoustic which has been personalized with someone's stamp collection
! (The seller says this is a 60s guitar, but I'd argue that 70s was more likely.) As a relatively budget-priced Japanese-made guitar from this era, you might argue that the stamp collection (all from approx 40 years ago) might be more valuable than the guitar itself.
See also this
stamp-covered electric
that we have previously featured on this blog.
G L Wilson
Guitarz - The Original Guitar Blog - now in its 10th year!