guitarz.blogspot.com: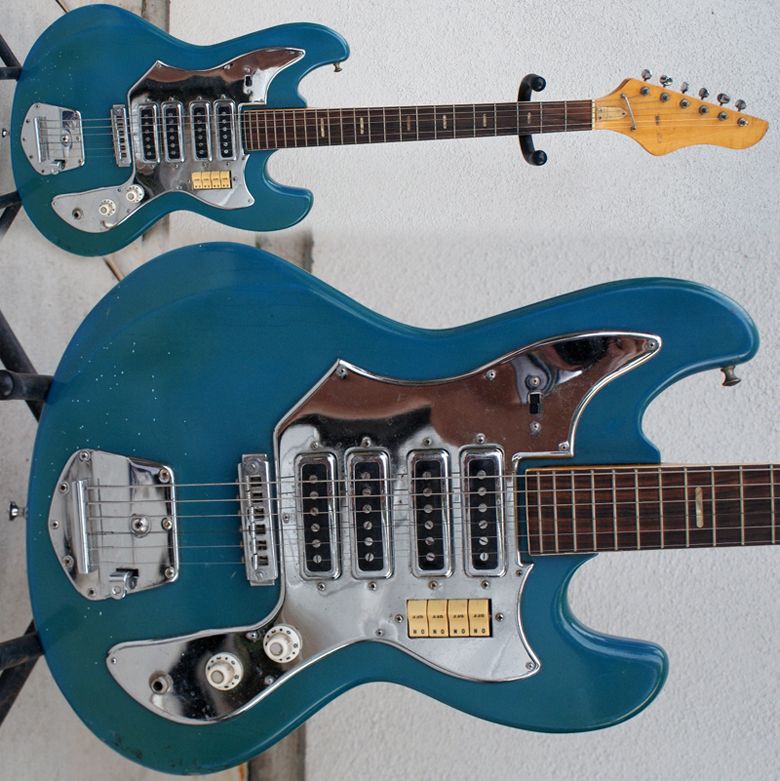 Does anyone have any idea what this guitar might be? It has "Japan" stamped on the neckplate but no other clue to its identity, and is almost certainly from the 1960s. The seller suggests Guyatone, Sekova, Kimberly, or Teisco, but is just throwing names out there.

Still, it's a fine looker for the lover of cheesy guitars with its chrome pickguard and four pickups. The seller claims it is a good player too (well, you would in an auction) and is not just one to hang on the wall.

G L Wilson

Guitarz - The Original Guitar Blog - now in its 9th year!