guitarz.blogspot.com: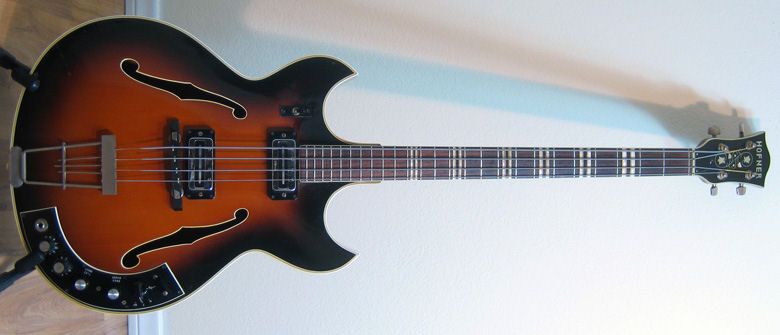 You could be forgiven for thinking that Hofner were a one-trick pony when it came to bass guitars, but there were other models than the one popularised by a certain Beatle. For example, how about this attractive Hofner 500/BZ from 1968 with semi-hollow construction and twin Florentine cutaways. It also features on-board fuzz circuitry as was sometimes the fashion in the day. Fantastic!

G L Wilson

Guitarz - The Original Guitar Blog - now in its 9th year!