guitarz.blogspot.com: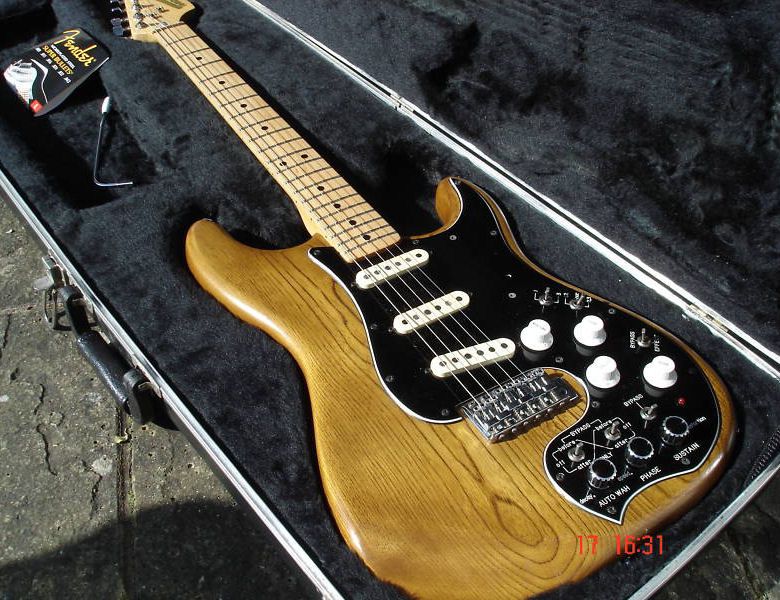 Remember the Fresher Straighter Japanese Strat-a-like with built-in drum machine? Well, here we have a similar guitar with built-in effects (sustain/drive, phase and auto-wah) this one bearing the Tempest brand. With a solid ash body and excellent build quality, this is one to look out for if you don't mind the bizarrely-shaped pickguard and all those extra controls.

G L Wilson

Guitarz - The Original Guitar Blog - now in its 9th year!