guitarz.blogspot.com: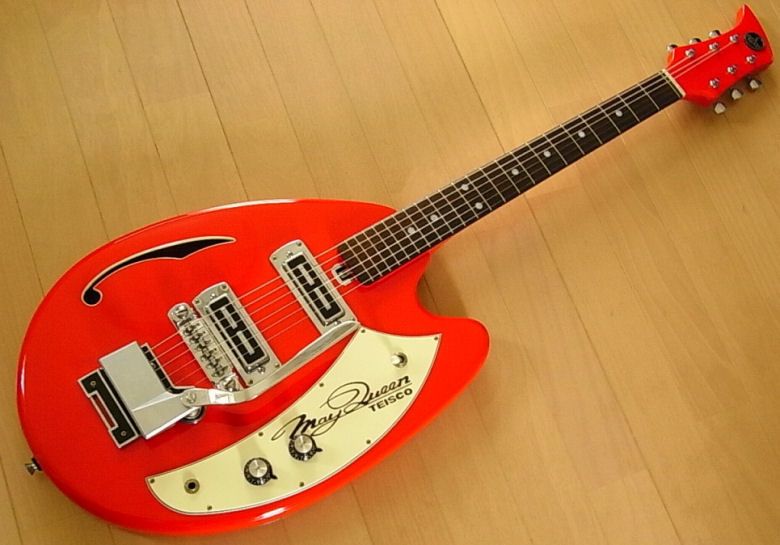 The Teisco May Queen was a late 1960s design possibly borrowed from the Vox Mando Guitar of the same period, or maybe even the Eko Auriga (which had a much cooler reverse headstock design). After all these years, it is very difficult to say with any authority which came first. Anyway, there have recently been a couple of the Teisco May Queen reissues offered for sale on eBay (see here and here). These re-issues were intended for the Japanese market only and few are seen outside of Japan. The quality and playability is said to be much higher than that of the originals, although curiously whilst these two examples (see photos above and below) are supposedly both from 1999, they each have different pickups, vibrato, control knobs and even different Teisco logos on the headstock.


By way of furher comparison, here is an original Apollo-branded May Queen which was allegedly the deluxe version compared with those branded with the Teisco name.

G L Wilson

Guitarz - The Original Guitar Blog - now in its 9th year!