guitarz.blogspot.com: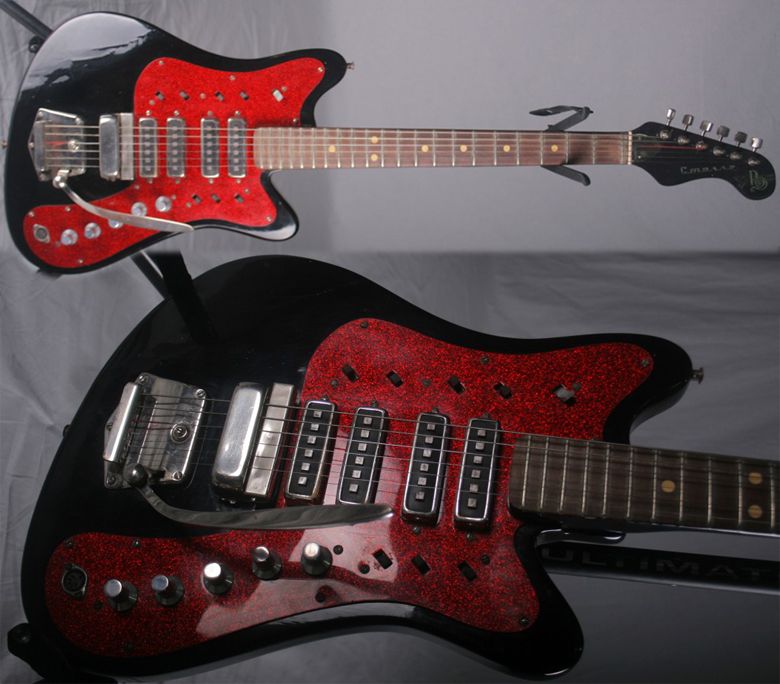 Here's another Soviet-era Russian-made guitar festooned with pickups and switches, and with the now familar 5-pin DIN output often seen on these instruments. This is another guitar that I freely admit I know nothing about, so I'm going to unashamedly borrow text from the eBay listing.

This thing was made in the USSR since '70. It was produced by the Rostov na Donu factory of keyboard instruments, and was probably the most hi-fi and experimental instrument ever produced in USSR. It has four pickups (two single coil and two split coil pickups), stereo output and was stuffed with electronics. It is a stereo guitar, but if you want you can switch from stereo mode to mono. It has 1 mono/stereo mode switch, 7 small switches for different pickup modes and 5 knobs for different sound modifications.
G L Wilson
Guitarz - The Original Guitar Blog - now in its 9th year!