/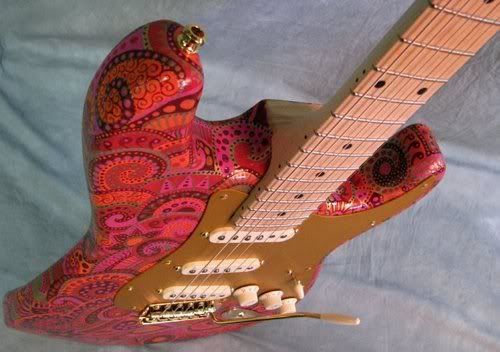 Quick, grab your sunglasses!

This handpainted Strat-type guitar looks like it may have been influenced by Fender's paisley guitars. Check the other photos in the item listing on eBay.

Is it cool? Is it hideous? I don't know ... I've not decided yet. I just can't get over how LOUD the finish is!
4:52 AM | Labels: one-offs, Stratocaster, wacky finishes