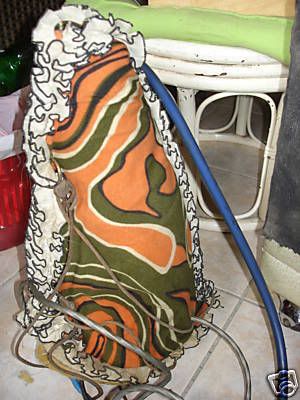 As some of you rightly said, this strange item, namely Kustom Electronics "The Bag", is an early predecessor to the Talk Box as used by Jeff Beck and Peter Frampton.

I think the idea was that you'd sling it over your shoulder as you played guitar, and with the tube in your mouth it must have felt like you were playing a bizarre cross between the guitar and bagpipes.

I wonder why they chose to make it look so hideous?