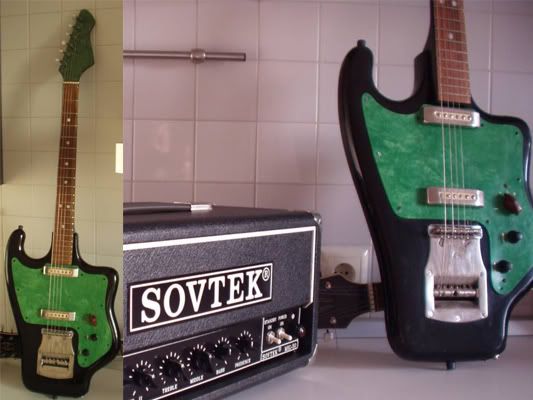 Back in January of this year I featured a Soviet-era Russian-made Tonika bass, so how could I pass up this opportunity to feature its 6-string counterpart, the Tonika guitar?

These are weird-shaped beasties, for sure. You have to wonder about the thought processes that gave birth to this bizarre design.

Lovers of vintage tube amps might like to know that the same seller is also selling the Sovtek MIG-50 amp featured in the photo.