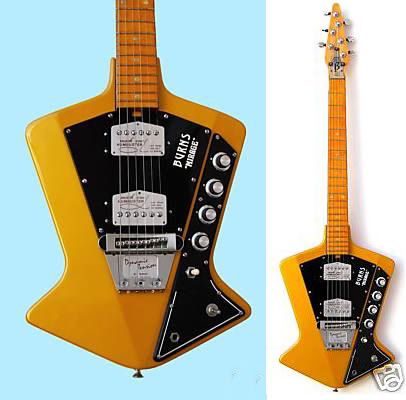 Gibson aren't the only guitar manufacturer who can take one of their own guitar designs and flip the body shape around, either vertically or horizontally, and come up with a new design (witness the Flying V, Explorer, Firebird and their reverse counterparts).

Here we have a very rare Burns Mirage which is based on their own Flyte guitar only with the body shape flipped around vertically so that the neck appears to be coming out of the wrong end. I always thought the Burns Flyte was quite a cool guitar but this upside-down variation, the Mirage, just looks peculiar.

Burns collectors will probably love it.