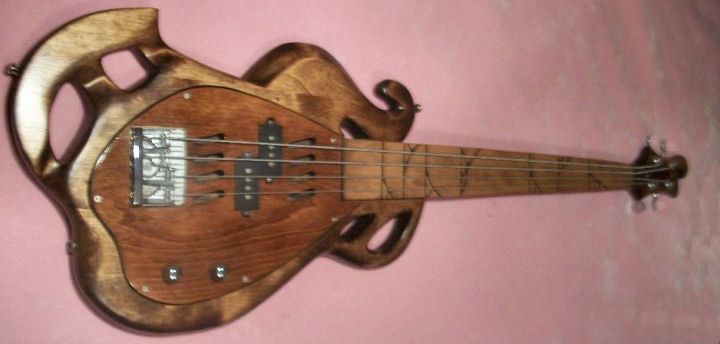 Andrew Keachie writes:
This is a one of a kind, hand carved fretless, short scale bass a friend of mine made for an art college project over 10 years ago. He gave it to me as a birthday gift a couple of years ago. He wasn't a luthier, just a creative genius. He happened to burn the prototype for heat one winter, so it's really the only one of its kind in the world.
This is another one that was posted on the
Guitarz Facebook page
. Please feel free to post your own pictures there!
G L Wilson
Guitarz - The Original Guitar Blog - now in its 9th year!