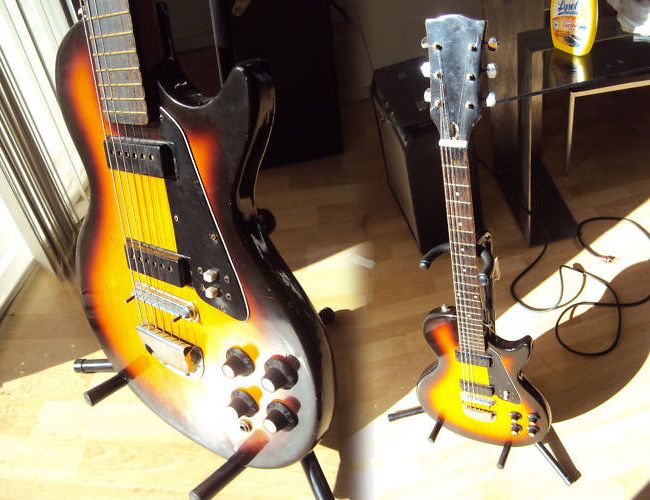 With a Buy It Now price of $10,000,000 could this
unassuming Japanese vaguely Les Paul-styled no-name electric
be the most expensive guitar ever on eBay?
I don't believe for one moment that the seller thinks this guitar is worth anything remotely approaching this outlandish figure. He says:
Silly price don't know what is the market value , so you have two options - Buy it now and beat the highest record of the most expensive guitars in the world for 2011 making this no name brand the most expensive one or just make an offer and I will consider.
So, it's all just a cunning ruse to draw attention to the auction. Whether it'll pay off and he'll get a good price remains to be seen.
G L Wilson
Guitarz - The Original Guitar Blog - now in its 9th year!