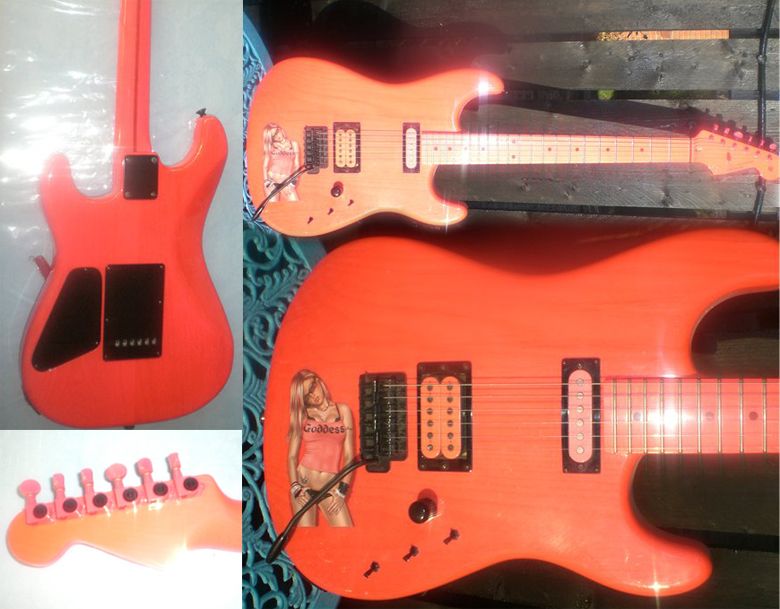 Regular readers of
Guitarz
will no doubt be familiar with my
DiMarzio Cellophane Strat
which I have posted about several times. Frank from Denmark has
another one
(pictured above) - indeed he's currently offering it for sale. He describes it as being pink rather than red, so I'm not sure if the finish is quite the same as mine or if we are interpreting the same colour differently. (Mine can appear red, pink or orange depending on the lighting conditions). His also differs in being routed from the rear for the controls, having a different pickup and control layout and a 22-fret neck as opposed to my guitar's 21-fret neck.
It's nice to see another one of these turn up. They are quality guitars and seem to be quite a rarity. I have owned seven Stratocasters over the years, and my Red Beauty has been my favourite one - and the one I would keep now if I had to have a Strat cull from my collection.
G L Wilson
Guitarz - The Original Guitar Blog - now in its 9th year!