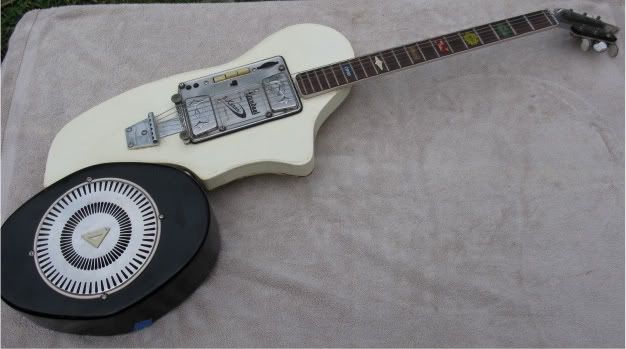 Now here's a guitar with the cheese factor simply oozing out of it! It's a Krundaal Davioli Bikini guitar and, as you can probably guess if you know your weird guitars, was made in Italy. You'll also know that despite the Krundaal name, it's really a Wandre guitar under a different banner. Just check off those cheese points: metal neck, control plate with push buttons, coloured fretboard inlays, and of course that amp and speaker pod!

This auction finishes today and bidding is already over $2,000. I'll be checking back later to see what the final price is.

I need to show you a few more photos of this beastie before the auction ends and the photos are lost forever: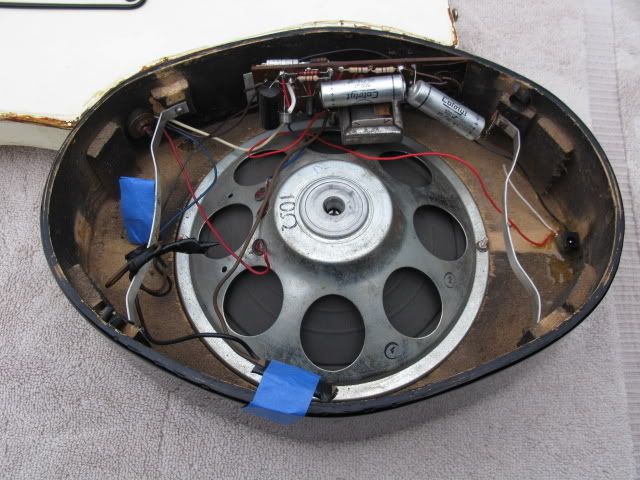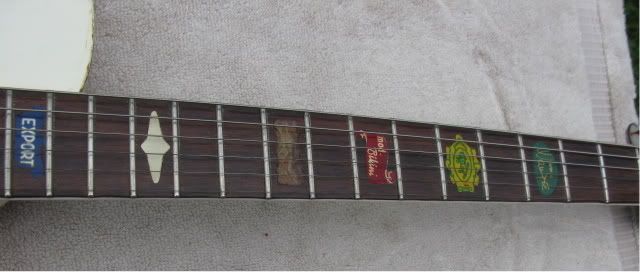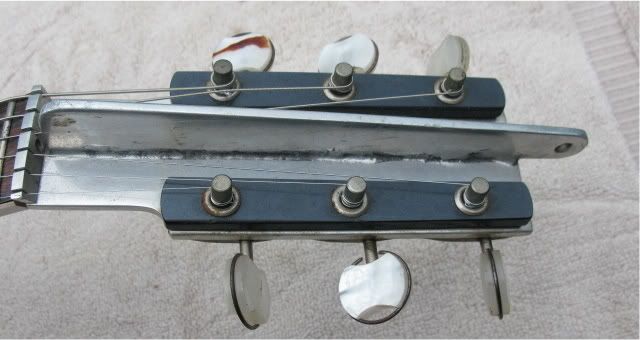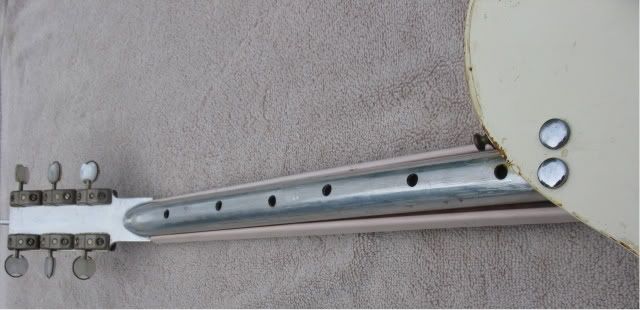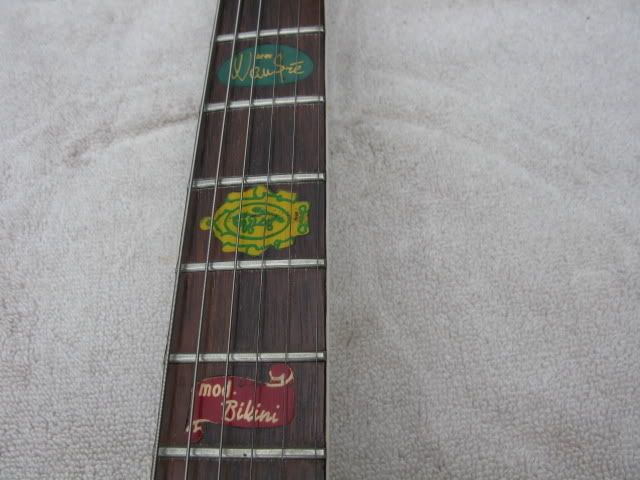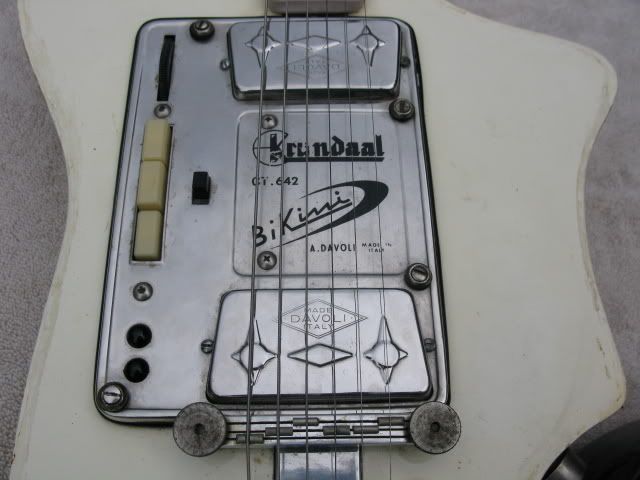 Thanks to Jeff for pointing this one out! (I don't know how I missed it).

UPDATE (10 June): Sold for $5,900.00.