Now if only there were a band called The Scorpions...
Just in case you think I'm neglecting the bass players out there, here's an abominable 4-stringer for you! (Or should that be 4-stinger?)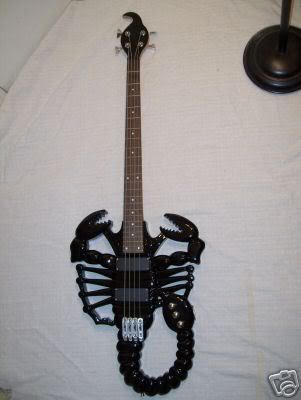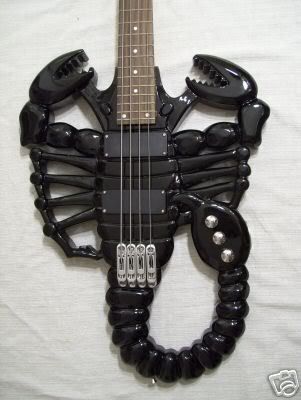 Oh yes! You can buy this
Scorpion bass guitar
with its too-close-together strings on eBay right now.