The Guitarz Freak Show
Here are some more six-string horrors that I found on eBay (where else?). Firstly let me present for your amusement and disbelief the
Double Dragon Guitar
. Or, as I prefer to call it, the
Squashed Frog
.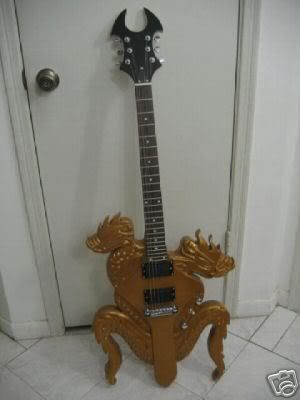 Coming from the "What letters of the alphabet haven't we tried yet?" school of design, let me unveil the
Flying K
.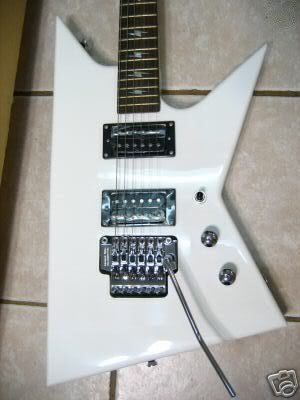 And finally here's a cute one for the kiddies, the
Lil' Kitty
. At least, I think it's supposed to be a cat, although it's not a very good likeness. It looks like a rejected Daisy Rock design. (Apologies to
Daisy Rock
).