I'm impressed by the ingenuity that some people display when customising guitars, but let's face it, that headstock isn't really designed for all those extra machine heads, is it?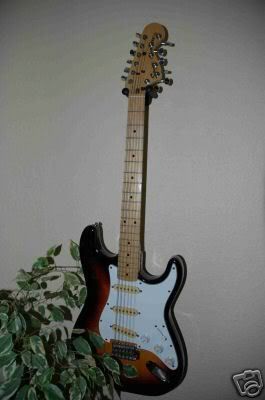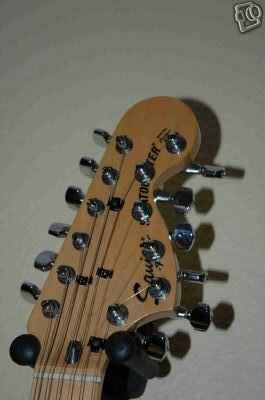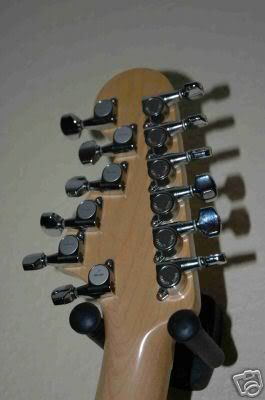 However, if it appeals to you, it's currently for sale on eBay.

Now, this is what a Fender Stratocaster XII should look like.