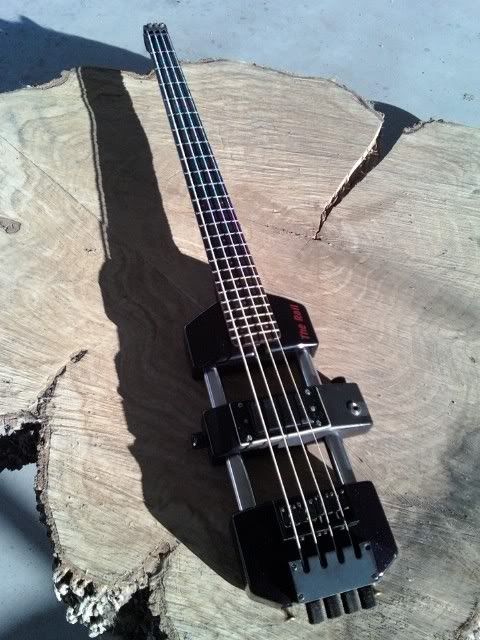 Following the introduction of the revolutionary Steinberger bass in the mid-80s the market was soon flooded with cheap copies and clones of these minimalistic small-bodied headless basses.

One of the more unusual was Westone's Rail Bass, as seen here.

The minimalist body looks especially peculiar as it is divided into two sections connected only by two metal rods - the "rails" in the bass's name - upon which sits a sliding pickup. This is a very cunning way of getting a whole bunch of different tones out of a single pickup.

Of course, sliding pickups have been done before - Gibson's Ripper Bass, and Wilkes Guitars "The Answer", but the Westone Rail must be the oddest looking. There was also a Rail 6-string guitar, although this may have been a prototype only, I don't think it ever went into production.