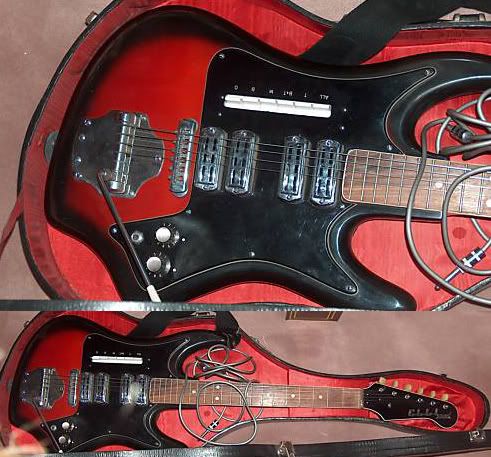 Four pickups. Push-button pickup selectors. Triple cutaway body design.

Yes, it's even more guitar cheese from 1960s Italy.

As I write this, this Elli Sound triple cutaway from 1964 has less than 6 hours before the hammer falls on this auction.

This 45-year old axe might play like a beauty or it could be a dog. It's so difficult to tell from photos alone and the very briefest of descriptions from the seller.

Probably one for the collectors.

Update: It didn't sell - reserve not met. The seller would stand a better chance if he described it in greater detail, let people know how it plays and how it sounds.