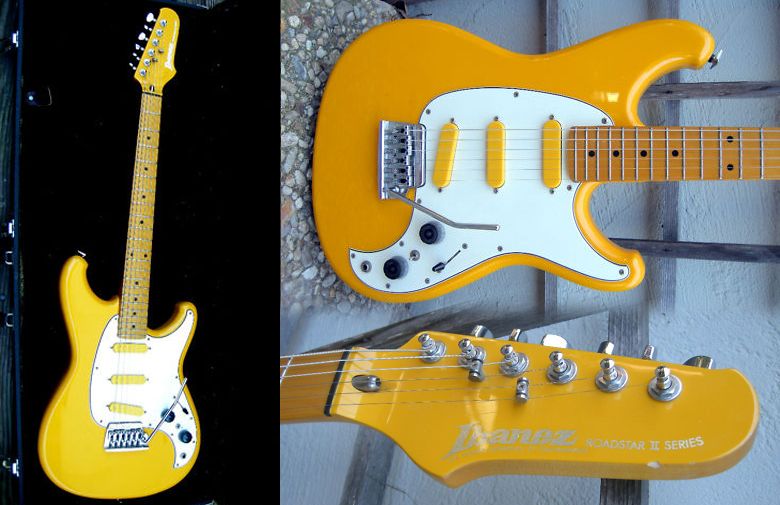 MIJ (Made In Japan) Strats from the 1980s have a particularly good reputation. The enthusiast of such guitars could do far worse than this
1984 Ibanez Roadstar II
. Whilst not a direct Strat copy, you can't deny the obvious Strat influences. Indeed, some would say that its an improvement on the Strat design. Personally, I find the shape quite pleasing. It is very yellow though and with matching pickup covers - perhaps it's a nice change from the multitude of all-red guitars we have shown on this blog before.
If you're interested in bidding, the auction is up in just over 4 hours as I type this. No-one has bid - as yet - and the starting price is $299 (item location is California), so someone could get a good bargain here. (Let us know if it's you).
Thanks to Oren Clark for pointing this one out to me.
G L Wilson
© 2011, Guitarz - The Original Guitar Blog - now in its 10th year!