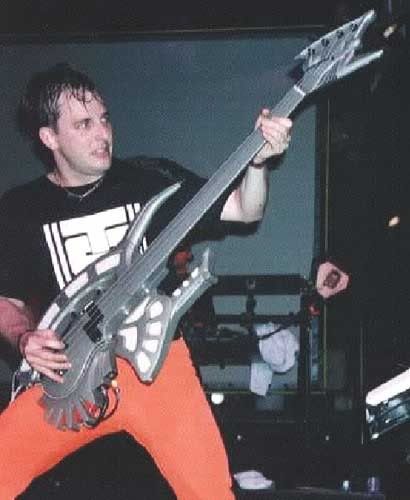 Ha! I deliberately included a couple of weird guitars that we haven't previously covered in yesterday's photo collage just to see if anyone out there would take the bait.

"What's the bass (bottom left photo)?" asks BigRedX. "It didn't show up in a search of basses in this blog."

Well, apparently it's the "Space Bass" belonging to James Cassidy, one-time punk rocker with a band called Information Society and who these days is a soil scientist. Apparently the band were recently featured in an episode of MTV's Bands Reunited.