Absolutely unique - the Dog Bass!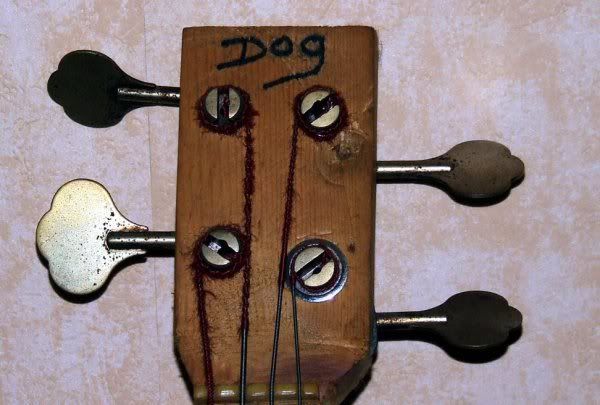 I'll let my friend, "Dog", explain:
"...the bass I've had for over 27 years. One night I got drunk and pulled all the frets off, then drunk again a couple of weeks later I tried to stick them back on again. A while after that I got drunk yet again, and decided to whittle a new neck out of a piece of 3" x 2" timber I had in my shed. That said, it played, and I have used it on many of my recordings."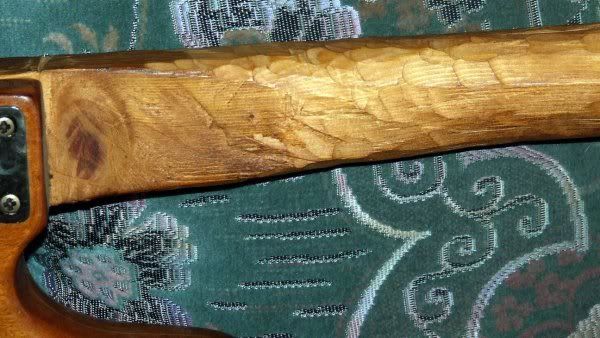 [More, including soundsamples, on
Dog's webpages
]
Let this be a lesson to you, folks. Don't drink and perform previously un-planned luthiery this Christmas!